Our Differentiator

Our comprehensive in-house software calculates scope 1, 2 and the scope 3 emissions sources required by Government purchase note PPN 06/21. Additionally, a unique function of the software is our in-built employee commute survey which takes the hassle and manhours away from collecting hard to reach data. Our software follows the GHG protocol methodology and uses the most up-to-date government conversion factors, making client's emission data verifiable and assured.
Our deliverables include a SECR compliant Carbon Footprint Inventory Report and PPN 06/21 compliant Carbon Reduction plan, meaning clients are fully complaint for the UK government bids. All suggested offsetting projects are vetted to ensure their VERRA or Gold Standard compliance. The final deliverable is a visually pleasing Net Zero Strategy document, which reports on all matters regarding the organization's sustainability and ESG. This can be used on the Client's website and presented at stakeholder meetings.
Sealand's expert ISO 14064 trained sustainability consultants deliver the service ad-hoc to fit the Client's schedule. The Project delivery ranges somewhere between 1-3 months with competitive pricing based on the businesses' complexity.  In our package, we also offer a software license only option supported with training from our experts.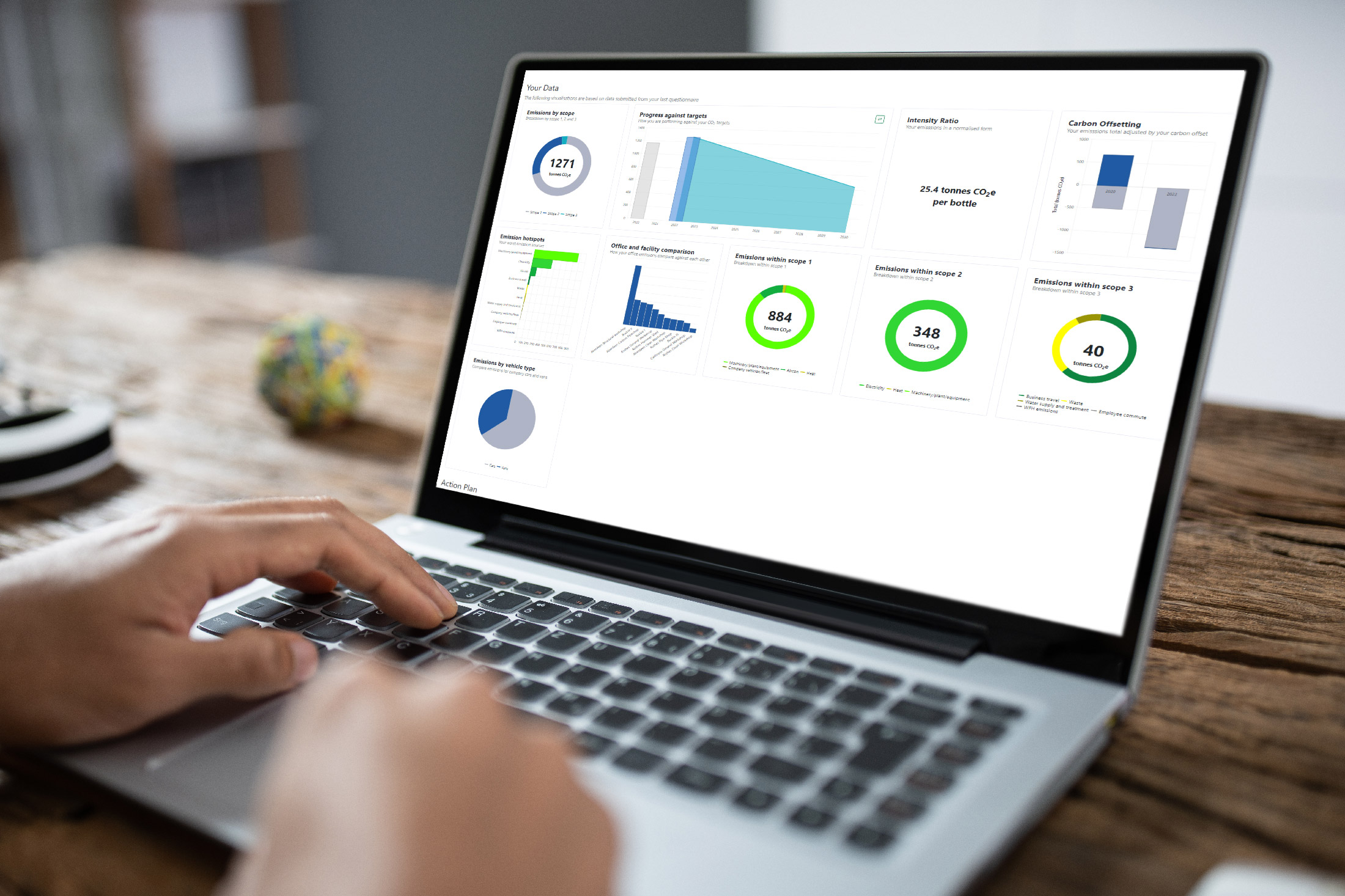 Our Differentiator for Ports and Harbours
In general, 97% of emissions in a typical port come from client vessel activities.
Sealand's expert analysis engineers calculate emissions from visiting vessels using the AIS tracking data for vessel movements inside the boundaries of a Port Authority. AIS data records the vessel name, IMO number, transit and berthing durations. Sealand's software model carries out scenario mapping to highlight emission hotspots, develop reduction strategies, identify busiest berths and infrastructure investment required such as shore-power, to meet maritime emission reduction targets.
We have priced our services to suit SMEs, do give us a call to see how we can take the hassle away from carbon management in a very affordable way.